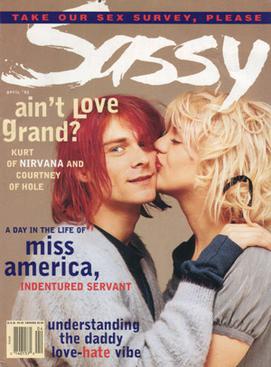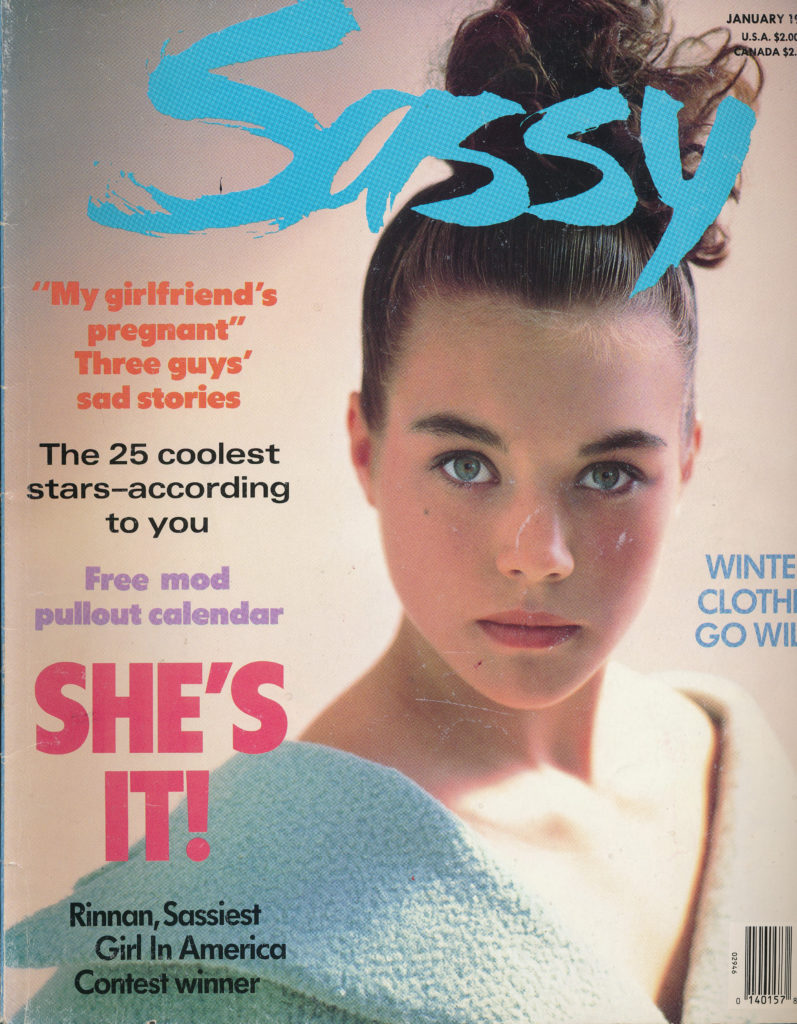 SASSY MAGAZINE
Sassy was the first magazine for teenage girls that assumed we were intelligent individuals, and addressed us in the same ways we spoke. The very first issue I read, in 1988, felt dangerous, almost chaotic in its honesty. Who'd let this happen? Who'd signed off on this, and had they realized what they were doing? Every other magazine was written in a tone that assumed we were WASP-y Stepford girls who couldn't wait to get married and make meatloaf and stay on a diet for the rest of our days in order to keep the mister interested. The language was stilted and phony; the patriarchy's fingerprints were all over the entire mess.
Sassy was my first inkling that I wasn't alone, that there were smart, kind, feminist girls who loved bands most people at school had never heard of, who didn't want to be cheerleaders or grow up to be soccer moms. Because not only did this magazine exist for its readers; it was written by older versions of girls like us. Their personalities and experiences informed so much of Sassy that we, the readers, felt as though we knew them all. I thought of them as my cooler, older sisters.
The very first Sassiest Girl in America, Rinnan Henderson (pictured above), ended up moving to New York City to pursue an acting career a couple of years after her reign. She was welcomed in as a roommate by one of the Sassy staffers.
"She was like a big sister to me! She looked out for me. We had so much fun. And we still keep in touch," Henderson said.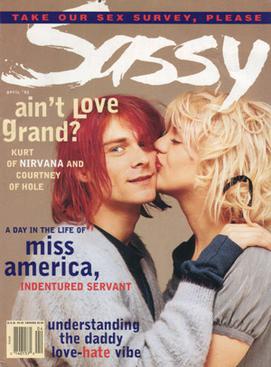 The Sassy staff wrote about and interviewed bands like Bikini Kill, Nick Cave and the Bad Seeds, and the Ramones. Kurt Cobain and Courtney Love were on the cover before they appeared in any other magazine. Kim Gordon of Sonic Youth contributed recipes. Their writers regularly reviewed zines, mentioned Riot Grrrls, spewed inches of considerable venom about mainstream pop culture. They were the disenfranchised, alternative teenager's dream come true. (I seethed with jealousy when one of the writers for their yearly reader-produced issue interviewed Henry Rollins.)
But it was more than that. Sassy was covering topics and featuring people that no other teen magazine would even touch. They had stories like "How's that Drug War Going, Guys?" that skewered the elder President Bush, calling out unpleasant truths the likes of which, even now, many people my parents' age are unaware. One feature discussed what to do when you have a crush on your teacher; unlike all other publications, it also discussed what to do when your teacher has a crush on you. These things were happening around us, in junior high and high school, but adults didn't believe us. Sassy faced these situations head on and approached them openly, as they did sex, birth control, and other topics that were then considered highly taboo where teenagers were concerned.
They pissed off a lot of people. Far-right outrage translated to a lack of ad dollars. Ultimately, that was the bottom line, though myriad other issues contributed as well. (It bears noting that even as advertising dollars began to disappear, standout brands like John Fluevog continued to buy ad space). The staff were let go; the property was sold and morphed into a stereotypically vapid teen magazine. I was heartbroken. For teenage girls who didn't fit in at school, in their communities, in their own homes, Sassy was a lifeline. Even if we didn't know one another, we learned that there were others like us. And that, during a time before the internet made it easy to connect, was everything.
See also:
~ Emma Alvarez Gibson