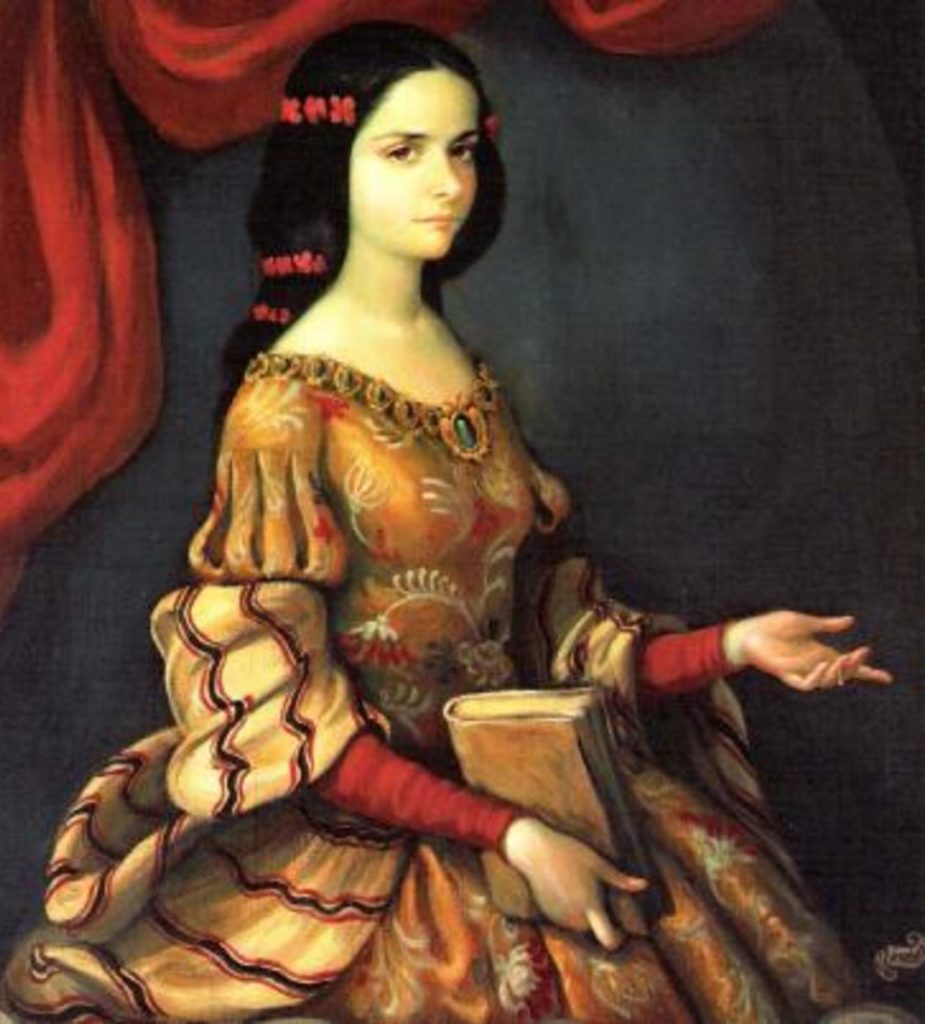 SOR JUANA INES DE LA CRUZ
Scholar. Poet. Playwright. Social commentator. Feminist. Nun. Lesbian. By modern standards, Juana Inés de la Cruz would be a formidable woman. In mid-1600s Mexico, she was an anomaly.
The illegitimate daughter of a Spanish man and a Creole woman, Juana was nevertheless presented at court as a teenager. She soon made it clear that marriage was not for her; she wanted instead to continue her studies, an option not available to women then unless they became nuns. And so she did; as Sor ("sister") Juana, while carrying out her religious duties, she read, studied, and wrote prolifically. She pulled no punches, yet adhered to the written style of her time. The effect remains both elegant and utterly badass:
O foolish men who accuse
women with so little cause,
not seeing you are the reason
for the very thing you blame:
for if with unequaled longing
you solicit their disdain,
why wish them to behave well
when you urge them on to evil?
You contend with their resistance,
then say gravely that the conquest
arose from their licentiousness
and not your extreme diligence.
The audacity of your mad
belief resembles that of the
child who devises a monster
and then afterward fears it…1
Her voice remains fresh and vital, to say nothing of the look on her face in her portraits.2
"Are you kidding me right now?" she seems to be saying. "We're still stuck on this sexist bullshit?"
For a certain type of woman, she's an ideal patron saint. For anyone, she's a phenomenal example of living your truth and persevering, regardless of what society says, and indeed, will continue to say, long after you're gone.
~ Emma Alvarez Gibson
1 Translation by Edith Grossman, Sor Juana Inés de la Cruz Selected Works, pp. 33-34
2 Also, her resemblance to singer Hope Sandoval, of Mazzy Star and other bands, is uncanny.