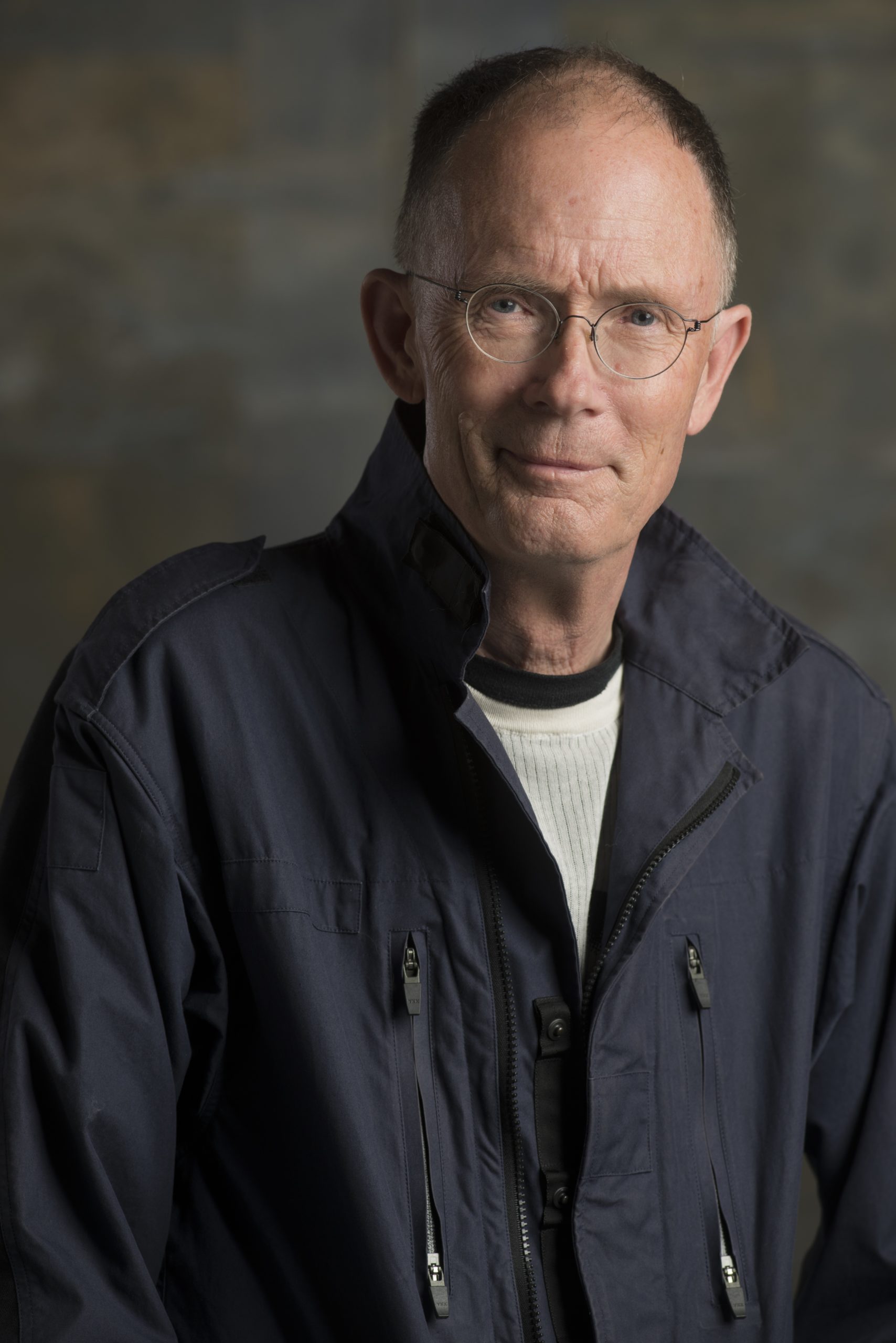 "THAT'S COOL"
By William Gibson
William Gibson is credited with having coined the term "cyberspace" and having envisioned both the Internet and virtual reality before either existed. His first novel, Neuromancer, won the Hugo Award, the Philip K. Dick Memorial Award, and the Nebula Award in 1984. His most recent novel is Agency. He lives in Vancouver with his wife.
If I could compare my father's usage-frequency of the word cool with my own, I know who'd have used it more. He died in 1955, probably only ever having used it as the opposite of warm. He'd have known nothing of the subculture that first introduced it, if not in the way in which I'd come to use it, because he listened to Hank Williams, not to cool jazz.
I use it today a lot less frequently than I have since first hearing it used, myself, in 1959. I probably avoid using it today (to what extent that I can) because it feels to me like a Boomer archaism, but I do still use it, unthinkingly, because it's so thoroughly imbedded. At this point, for me, it can mean that something is merely okay (or, sarcastically, not okay at all), or it can mean that something's admirably standing out from the background against which it's noted. It feels more like a noise I make, in certain situations, than an actual descriptor of anything.
With the help of Wikipedia, I've been able to determine that I first heard it used under definitively uncool circumstances: watching the first season of The Many Loves Of Dobie Gillis. Dobie's aspirationally beat pal, Maynard G. Krebs, played by Bob Denver, used it constantly. The thing was, though, Maynard himself wasn't cool at all, and the show's writers made sure that even I was able to see that. So I was introduced to the use of the expression by screenwriters working to ensure that their viewers would assume that using it was basically goofy.
In 1959, the beat subculture was peaking. Kerouac's On The Road had been published in 1957, going viral in its way, and by 1959 there would've been quite a few teens acquainted with some version of it (usually literary, I suppose). I was two years away from becoming one of those teens myself, eleven when Maynard introduced me to saying cool.
When the show was new, I suspect, I heard the expression at school for a while, but always with a sort of parroted parodic intent. It certainly never became part of my repertoire, then, and I doubt I watched the show for very long.
Cool, however, kept on going, though not in areas I'd have had access to, where it wasn't used sarcastically. But by the early mid-'60s, I'd reencounter it differently: as a crucial distinction.
I was attending a boys' boarding school by then, on the outskirts of Tucson, and cool things were not much present. Something was abroad in the world, though: The Beatles, the Stones, Dylan. Something was happening, something I instinctively wanted to understand, and I probably began to hear cool used in earnest then, though not yet by anyone I would have regarded as cool.
At some point, however, I began to notice things that I recognized not so much as cool but as expressions of cool, and these things tended to partake of a certain weird magic of repurposing. They could, I saw, be old things, but used in a new way. I didn't think about it in those terms, but I understand now that that was what I was noticing.
"Something was happening, something I instinctively wanted to understand, and I probably began to hear cool used in earnest then, though not yet by anyone I would have regarded as cool."
In Tucson, then, blue denim jeans were worn a lot, but not by my classmates. They were worn by working men, and by cowboys, both working and aspirational. We wore Levi's jeans, but they tended to be cords, or what we called "wheat jeans". I, however, had noticed, on the campus of the University of Arizona, that some people were wearing blue denim jeans differently. And I saw that this was coded. The guys I noticed were wearing Levi's, but they were blue denim 501s (something I must have had to go to a store to determine). They had a button fly, something I don't think I'd known existed before, and their reconceptualization was signaled by one particular choice of belt, itself a reconceptualization, which had (I'd later learn) migrated from London's Carnaby Street, though its initiators there had borrowed its unreconceptualized form from American army surplus stores. Plain leather, preferably brown. Square brass buckle, either plain or chrome-plated. Of a width that filled the belt-loops of jeans. As did the width of cowboy belts, of course, but cowboy belts were (still, then) the antithesis of the reconceptualization.
You couldn't, I gathered, wear leather shoes with these, with the exception of suede desert boots (usually sockless) or handmade sandals. This was my first experience of street fashion. And there cool, the expression, was as well, having survived attempted neutering, years before, by the writers of The Many Loves Of Dobie Gillis.
Jeans worn this way looked cool. Though it wouldn't be cool to say as much, I realized, grasping for the first time the central exclusionism of the thing. So I bought a pair, and wore them. But only with the requisite belt.
In 2003, quite a few 501's later, I put Cayce Pollard, heroine of my novel Pattern Recognition, in black ones, with all of their branding removed or obliterated.
The character was inspired, to some extent, by early reports of coolhunting as a profession. What this consisted of, I gathered, was being paid for walking the street with an eye out for the sort of recontextualization I'd first noticed decades ago in Tucson. The companies paying you, though, would immediately manufacture and market their own version of what you discovered, prematurely closing a loop that might once have taken a couple of seasons to make it from, say, Dogtown to your local skate shop.
This struck me as tragic. For that reason, and because I actually didn't find it very interesting, beyond the fact that it existed, I gave Cayce a superpower, the ability to immediately know whether a newly-designed logo would be effective or not, and a couple of vaguely related esoteric vulnerabilities: a phobia of Bibendum, the innertube-bodied Michelin mascot, and an intense allergy to anything designed by Tommy Hilfiger.
In the course of finding her a wardrobe she could tolerate, I happened to learn from my friend Hyunsuk, in Seoul, of a label in Tokyo called Buzz Rickson, from whom he'd recently obtained a fanatically obsessive reproduction of an vintage American military jacket, which was their thing. I decided to put Cayce in a Buzz Rickson repro of a USAF MA-1, an iconic jacket unfortunately associated with skinheads. I had no idea whether they made an MA-1 (they did). I specified Cayce's as black, to fit with her extremely limited personal palette (they'd never made a black one, deeming it historically inauthentic). I eventually received a baffled email from them, asking why I was representing them as making something they didn't. When I apologized, they cheerfully announced their intention to make one, and asked permission to put my name on the label. I agreed, they did, and they're still making them today.
Not exactly coolhunting, but an indication of the sort of thing that can result from keeping one's eye open for an apt recontextualization.
Are they cool, though? Some people think so, others not so much. Cool having come, over my lifetime, to be something as subjective as beauty, though perhaps it always was.
Ω